Direct booking benefits
Flexible rebooking and cancellation conditions
Best price guarantee
Price advantages compared to online travel agents
Personal contact persons
Additional services to book directly
Free room category upgrade subject to availability
Plus 5% City Fee
Feel completely at home ...
In Begardenhof this is not an empty phrase.

We offer you a quality of hospitality, which nowadays is not a matter of course.
In Begardenhof, service is written with a capital S!
Be our guest and enjoy your stay in our house, on holiday or a business trip.
We will do our utmost to make you feel at home.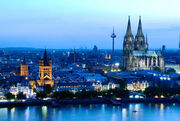 The Hotel Begardenhof lies in the wonderful southern district of Rodenkirchen. The roof garden has a marvellous view over the city to the distinctive Rhine Bridges and the top of the Cologne Cathedral, the Rhine is only a couple of minutes away. more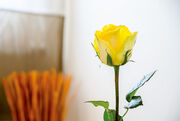 The name of our house is a name with tradition. The Begardenhof goes back to the times of the Begards, a fellowship of devout christian laymen. In the middle ages the Begards devoted themselves to looking after the people put into their care. more